"I started drinking at an early age and became quite frequent with it in high school. It was fine for me back then, it was a way for me to escape feelings that I had from early childhood trauma. I was around 21 years old when I experimented with methamphetamine and my life was a roller coaster ever since that day. I committed a couple of pretty heinous crimes; armed robbery, strong armed robbery and felony forgeries. [I was] careless, reckless, and using the same method with the dope, escaping reality, escaping feelings I never dealt with as a child. It was fun to begin with, turning into a very addictive habit that cost me freedom, cost me relationships, cost me a lot, and caused me mental, emotional, and physical distress. I never was willing to talk about certain things that affected me as a child. I did have hopes of a better way of living, but because I never got involved with any recovery and never took any advice from any program, I was never able to develop good friendships, healthy friendships and healthy ways of living. That's a big difference today, I want it so bad that I'm finally at the end of the road, where the change is coming and it's materializing because of my willingness to be open and honest about my thoughts and to trust others with them." These are the words of a Resident at the Butte SPIRIT Home, a non-profit men's sober living home which is seeking to raise funds for the expansion of services.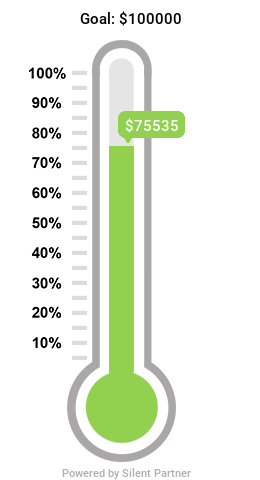 Throughout Montana, the vast majority of people struggling with substance use are not receiving the help they need. It is estimated that 64,000 Montanans have a Substance Use Disorder (SUD) and that 90 percent are not receiving treatment. In Butte-Silver Bow specifically, criminal drug related reports have risen over 100% in the past 10 years. The Butte SPIRIT Center is focused on rehabilitation for individuals that struggle with SUD. Through the operation of the Butte SPIRIT Home (BSH) our program addresses the need for transitional living as part of the continuum of care for people recovering from SUD.
Sober living facilities provide a measurable impact on the recovery of those who utilize the opportunity to smooth out the transition into the "real world." During their stay at an inpatient treatment facility, individuals have 24-hour supervision and rigid structure. Each day is planned out and filled with recovery-related programming. When an individual returns directly from this structured treatment environment back into freedom in the environment where they were using, they are easily overwhelmed. Many individuals may be tempted to turn to mind-altering substances as they return to the stressors of daily life or may be triggered by certain places, people, or situations.
Evidence shows that individuals who spend time in sober living facilities after inpatient treatment have lower rates of drug and alcohol use, improvement in psychiatric symptoms, higher rates of employment, and fewer arrests. Due to these positive outcomes, sober living homes are often lauded as critical to recovery.
The Butte SPIRIT Home provides a sense of structure for residents by having mandatory recovery activities, house meetings, chore schedules, and curfews, all integrated into a peer supported recovery community within the home. In addition to these essential elements of sober living, BSH provides life skills, connections to education, job training, and work placement, as well as connecting residents to affordable housing once residents are ready to leave our facility.
Another BSH Resident reflecting on his recovery journey said, "When you're into drugs or you're into alcohol, you're trying to solve something that's wrong with you on the inside, something that hurts or something that you feel is broken. You're covering it up. So, when you're doing this, you have a spiritual problem inside, and I believe this because I can feel it. It was spiritual problem inside that you're using a physical thing to try and fix, and it doesn't work that way. You have to go down inside yourself tear it apart. In the SPIRIT House, I'm safe to actually practice living in sobriety and being in recovery. If you're safe, then you can work on yourself. The house is really good for being open, I can say things that I probably wouldn't say, ever. [For example] we were just talking about spirituality and openness, I haven't talked about that since I was a teenager, because it was not acceptable."
The Butte SPIRIT Home operates as an Adult Male Recovery Home, licensed and state approved as a Clinically Managed Low-Intensity Residential Service Provider [American Society of Addiction Medicine (ASAM) Level 3.1]. BSH places a preference on serving Silver Bow and the adjacent counties, but is open to the statewide population. Of the men we serve, approximately 90% are low income, 80% are justice involved, 75% are homeless, and 15% are Native American.
Since it's inception, grant funding and donations from people like you have enabled the Butte SPIRIT Home to accomplish the following:
Purchase, Renovate, and Furnish a 2700 sqft Home to house up to 8 recovering individuals for our 3-6 month program
Hire an Executive Director, Licensed Addictions Counselor, Case Manager, and Peer Support Specialist to support the home (4 staff for a total of 2.5 FTE)
Provide housing and quality recovery support services to a total of 13 men since January 2021
Develop a sustainable model for providing and billing for services that covers the staffing costs for the Butte SPIRIT Home
Outside of Department of Corrections (DoC) admissions, the two major state approved SUD Facilities in Butte are the Montana Chemical Dependency Center, MCDC (ASAM Level 3.7 and 3.5), and the SMART Program, managed by CCCS Inc (ASAM Level 2.1 and 1). Though these facilities admit close to 1000 individuals each year, there have been no clinically managed transitional living facilities offered in Butte prior to the BSH. In fact, these services are fairly limited across the state, with just under 10% of individuals that go to in-patient drug and alcohol rehabilitation going into ASAM 3.1 sober living homes. Each of the following towns has at least one licensed ASAM Level 3.1 Home: Billings, Bozeman, Box Elder, Great Falls, Helena, Kalispell, Livingston, Miles City, and Missoula. Butte, as Montana's fifth largest city has been noticeably lacking in Level 3.1 services. Because of this, Butte SPIRIT Center will not stop with just one men's home. Our Board of Directors has begun discussions about the establishment of a women's home, with the potential of establishing additional homes in the future to ensure that the needs of our community are met.
Through our end of year giving campaign, your donations will support the following Butte SPIRIT Center initiatives:
Women's Home Fund: In 2022, building on the successes of the BSH, the Butte SPIRIT Center will develop an operating plan for a new Women's Home. Your donations to this effort will be set aside for the purchase of a home to serve women in early recovery from SUD. Once we have secured $75,000, the Butte SPIRIT Center will be able to obtain a low interest loan from the Montana Facility Finance Authority for the purchase of a home to serve this purpose.
Butte SPIRIT Center Endowment Fund: The mission of the Butte SPIRIT Center is timeless, and in an effort to ensure that our work is supported for years to come, we are establishing an endowment. Our goal is to obtain pledges and gifts totaling $100,000 for this fund over this holiday season, and a total of $200,000 by the end of 2022. With at least $50,000 already committed, we are well on our way. If you would like to know more about planned giving, charitable gift annuities, including the potential to receive up to a 40% Montana tax credit for contributions to our endowment, please send an email to director@buttespirit.org
The solutions for addiction are found in a personal journey of recovery; paradoxically, one which is not possible in isolation. The Butte SPIRIT Home provides the fertile community environment for seeds of recovery to grow in our Residents. One such man said, "Addiction is a really, really complicated nasty creature. Even though you put [the substances] down you still might be the most miserable human being on the planet. Discipline is still really important. How do you cope with the rest of life? Something I really lost along the way was 'me'. So, it's nice to be able to be me, even if I'm grumpy today, it's me."
Please join us in creating environments that support recovery; share the message that recovery is possible, encourage those recovering addicts and alcoholics you encounter along the way, and contribute as you are able to helping the Butte SPIRIT Center grow our community. We have been very fortunate for the tremendous support that our work has received from grantors and donors like you. However helpful for our startup phase, large grantors cannot be leaned on for ongoing operational funds. Our primary goal of $200,000 for the endowment fund is critical to meeting our operational needs moving forward. This endowment will ensure the sustainability of our organization and will enable us to meet our mission for years to come.
Onward and Upward,

Demetrius Fassas
Executive Director, Butte SPIRIT Center
406-640-8069